COMMUNITY CHEST

ACTIVITIES
Winter Woolly Drive
-Month of June/July/August
The Winter Woolly Drive is the biggest campaign on the Community Chest events calendar and has been doing so for more than twenty years reaching out to the most vulnerable in during the cold winter months.
The aim is to provide warmth to the underprivileged in our community by collecting warm blankets, jerseys, jackets for those in need. Many vulnerable families, face huge challenges during winter. Children are kept home from school because they don't have a warm jersey or shoes to endure the cold, nor have a plate of food to eat.
Community Chest remains the first port of call for help when a disaster occurs. As such, the winter woolly drive campaign aides in providing the much-needed assistance with the collection of clothing and blankets.
This campaign usually commences in June and the collection drive continues throughout the winter months. We support more than 200 registered organisations throughout the Eastern Cape who have benefitted from this very popular campaign.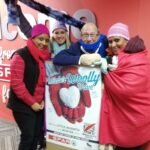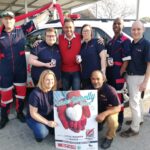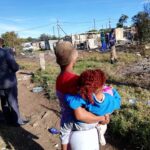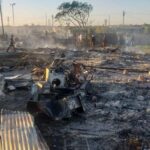 Christmas Tree of Joy
An initiative started on the request by businesses looking to do something special for the children at our Day Care Centres for Christmas.
Many of these children do not know the meaning of Christmas which is all about the birth of our saviour. It's a time of giving and sharing.We provide a list of names to businesses who will get their staff involved in purchasing a gift.
This gesture has brought so much happiness and joy to the kids who have never experienced the pleasure of opening gifts at Christmas.
Mandela Day
We dedicate this day to honour the legacy of Nelson Mandela where we get corporates to do acts of kindness for our community.
Woolworths Lorraine Food Project
We collect donations of food five days a week, from Woolworths Lorraine. It is distributed to our Soup kitchens, Day care centres, Old age homes, community projects and the homeless.
We feed approximately 1000 people on a monthly basis.